Bernadette Harvey, Harry Bennetts & Miles Mullin-Chivers
Musica Viva Australia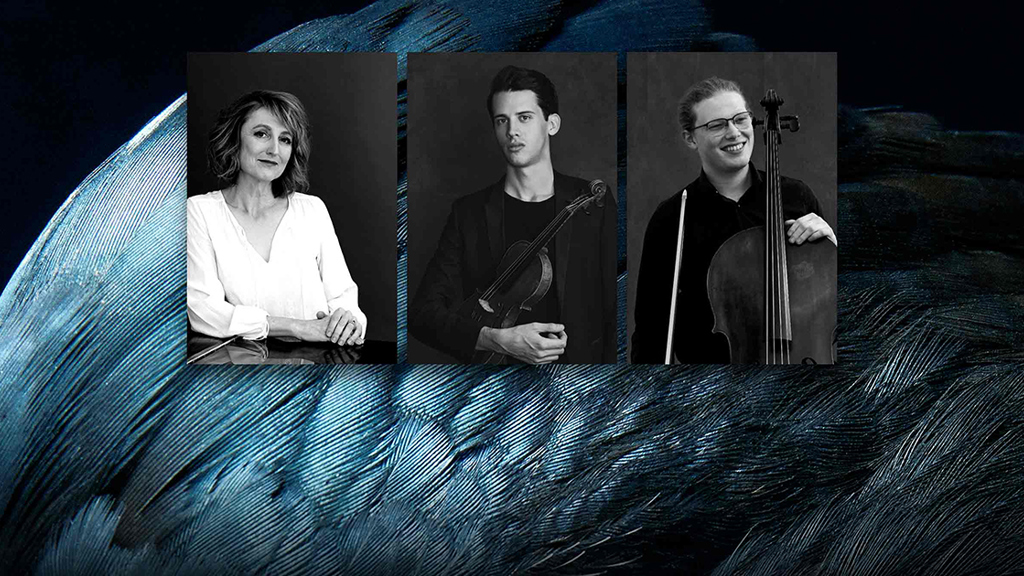 Single tickets on sale Tuesday 11 January 2022, 9am AEDT

We know how much you are looking forward to experiencing live music in 2022 and we're thrilled Musica Viva Australia is central to this. In the short-term, our plans have changed and we have had to reschedule the national tour of Karin Schaupp and the Flinders Quartet to 2023, due to the increased complexities and disruption created by the Omicron variant. 
If you have already purchased a ticket to see Karin Schaupp & the Flinders Quartet your existing tickets will be automatically valid for the replacement concert on the same date so there's no need for you to do anything. We look forward to seeing you back in the concert hall soon."

Unfortunately, one of our touring artists, Miles Mullin-Chivers, is a close contact of a positive COVID case and needs to isolate for 7 days. Due to this sudden development, we have had to revise our programs for the Sydney Saturday concert on March 12.

Beethoven's kaleidoscopic Piano Trio in D Major, known as the 'Ghost'. The work's character is mercurial, beginning with a vigorous opening movement before segueing to the eerie largo that gives the work its nickname. It's not until the finale that a sense of serenity is introduced, full of translucent textures and elegant themes. 
The Lento Doloroso from Grieg's Second Violin Sonata is the ideal showcase for the storytelling skills of Bennetts and Harvey, while Ravel's Piano Trio in A Minor sees all musicians onstage again to conjure up the composer's voluptuous dreamscape. Full of shimmering colour and dripping with sensuality, audiences will leave the concert hall on cloud nine.  

Visitor Safety Information
Before you arrive at City Recital Hall, familiarise yourself with our new venue protocols here.
Please do not attend this event if you are feeling unwell. If you have tickets and are no longer able to attend:
View our updated Terms & Conditions 
Visit www.health.gov.au for the latest advice and information about COVID-19
Contact the Coronavirus Information Line 1800 020 080 for any health enquiries
BEETHOVEN

Piano Trio in D major, 'Ghost' (2007)

GRIEG

Lento doloroso from Violin Sonata no 2

RAVEL

Piano Trio in A minor

Bernadette Harvey

Piano

Harry Bennetts

Violin

Umberto Clerici 

Cello