Beethoven's Ghost
Selby & Friends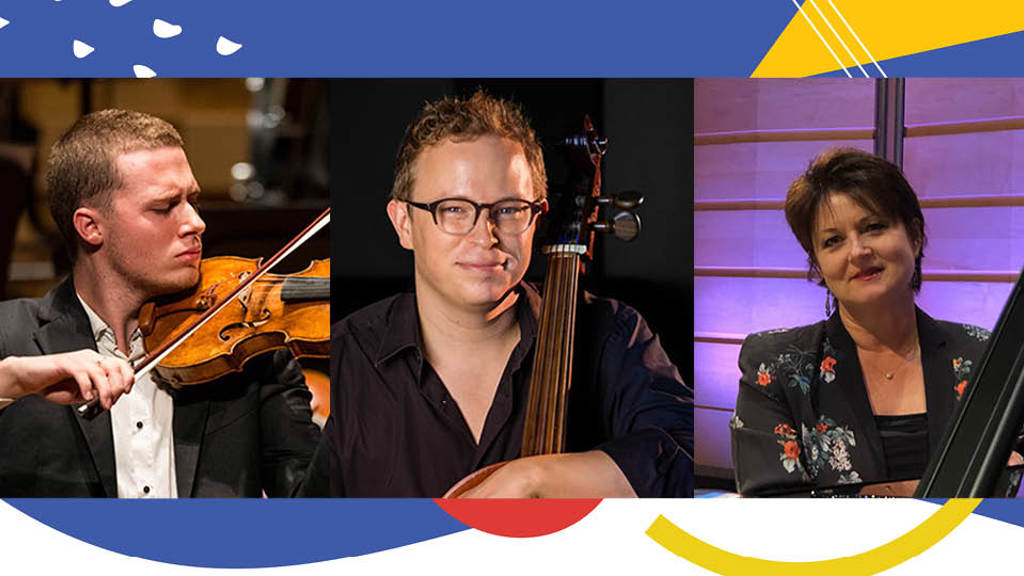 Selby & Friends – City Recital Hall 7 July Performance Cancelled
Filmed Concert to be available soon
Whilst Selby & Friends is unable to present this concert on stage for a live audience due to COVID-19 and the suspension of public performances at City Recital Hall, this tribute to Beethoven will go ahead in the form of a filmed live concert of two of Beethoven's most important piano trios and Beethoven's own transcription for piano trio of his epic Second Symphony.  Artistic Director Kathryn Selby is joined by brilliant young Australian violinist Harry Ward, debuting with Selby & Friends in 2020, and ACO Principal Cellist and long-time collaborator Timo-Veikko Valve. Details on accessing this virtual concert experience in the safety and comfort of home will be available here soon.
Selby & Friends, dubbed "chamber music at its best" (Sydney Morning Herald) returns to City Recital Hall in 2020 to present another season of world-class concerts with brilliant and charismatic performers from Australia and around the world. The Canberra Times has called these concerts "memorable, luscious and enthralling" whilst the national magazine, Limelight has written the "players delivered blockbuster performances that had the audience literally cheering".
Don't miss the "titans of chamber music" (Adelaide Advertiser) with a host of brilliant Australian and international guest artists and for 2020, some of the world's greatest chamber music for piano, violin, cello, clarinet, french horn, and soprano!  
Selby & Friends' special tribute to the year-long celebrations surrounding the composer Ludwig van Beethoven, this concert presents one of Beethoven's most iconic and recognizable works, the "Ghost" Trio, along with unusual and brilliant reduced versions of his larger works for piano trio by Beethoven himself. Brilliant young Australian violinist Harry Ward debuts with Selby & Friends and joins Artistic Director Kathryn Selby and her long-time collaborator, popular ACO Principal Cellist Timo-Veikko Valve. A mid-winter treat sure to be a favourite of the 2020 Season.

For subscriptions to Selby & Friends performances visit selbyandfriends.com.au
Details correct at time of publication
Violin

Harry Ward

Cello

Timo-Veikko Valve

Piano

Kathryn Selby