An Evening in with Stephen Fry: Troy
City Recital Hall and FANE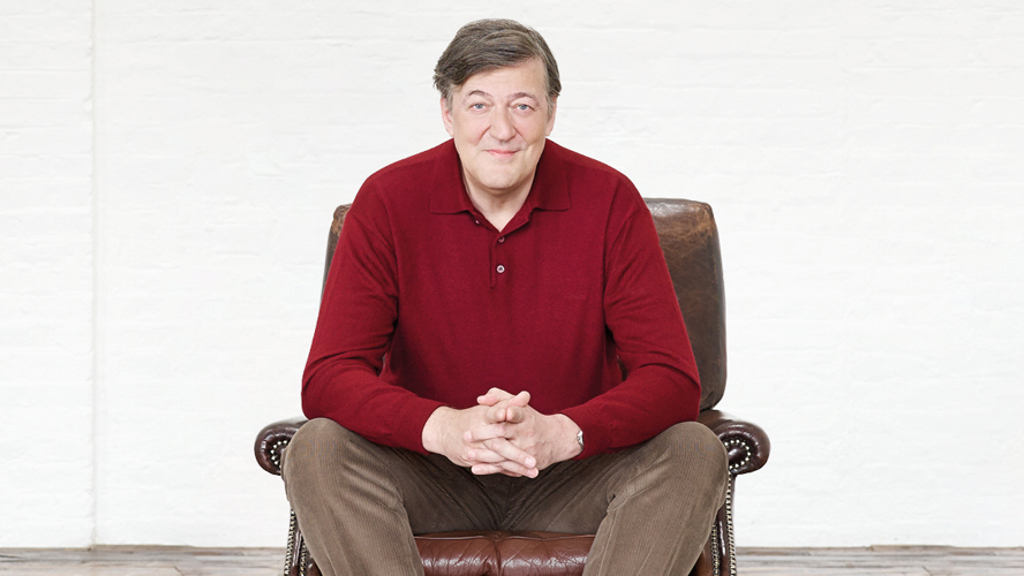 This event will be broadcast from the UK on Tuesday 1 December at 7pm AEDT. It will be available to view anywhere in Australia seven days after the event has ended. Ticket buyers will be emailed their unique link to the show within 24 hours of it commencing. Ticket and book package buyers will receive their book after 1 December. 
City Recital Hall is delighted to partner with FANE to present a series of online events. We will be bringing together world-renowned writers, actors and presenters from all over the globe, and deliver their brilliant conversations straight to your home. 
Join Stephen Fry – multi-award winning comedian, actor, presenter, writer, and masterful storyteller – for a captivating evening in, as he at last tells the passionate and powerful story of Troy. Curl up on your sofa as Stephen brings to life the legendary kidnapping of the beautiful Helen, for whom the Greeks launched a thousand ships and lay siege for ten bloody years; king of the gods Zeus, who triggered war when he asked Trojan prince Paris to judge the fairest goddess of all; and the terrible, brutal war with casualties on all sides.
Stephen Fry celebrates the launch of his new book Troy, following his bestsellers Mythos and Heroes, by sharing the heroism and hatred, revenge and regret, and desire and despair – and showing how these human passions still speak to us today.
Don't miss this one-off opportunity to join one of Britain's best-loved celebrities as he invites us to join him at the fireside to hear the greatest story ever told.
Please note
If you purchase the book and ticket package, please ensure the address in your account is your current postal. The book will be delivered after the event and Dymocks will deliver the book directly to you. When you purchase the book and ticket package you agree to City Recital Hall providing Dymocks with your address details for delivery purposes only. Book purchases are fulfilled within Australia by Dymocks, subject to their standard delivery via Australia Post.
If you have any technical questions, please email [email protected] 
Details are correct at time of publication