ACO Transfigured
Australian Chamber Orchestra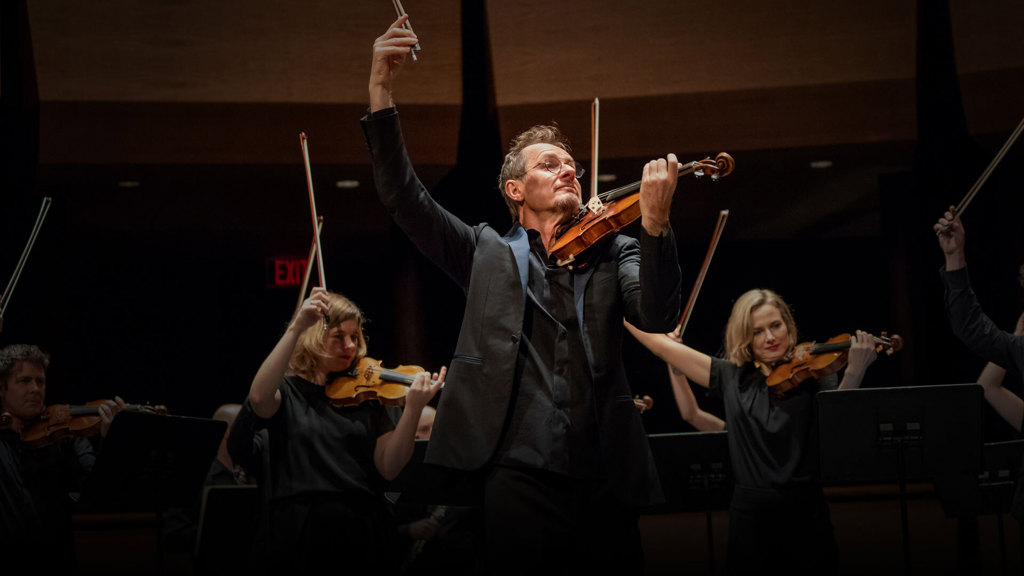 We are delighted to welcome Australian Chamber Orchestra back to our stage for an exuberant and hopeful program.
This will be the first performance City Recital Hall has staged since we closed in March 2020. What better way to mark the occasion than with a program full of optimism, exhilaration and transfiguration, themes reflective of our joy to welcome live performance again. 
The concert opens with Mendelssohn's beloved String Quartet in D Major, Op.44 No.1, a captivating and exuberant work with Mendelssohn's special gift for melody on grand display.
The program continues with Schoenberg's majestic Verklärte Nacht ('Transfigured Night'), 30 minutes of exquisite music that paints a vivid scene filled with intrigue, secrecy and ecstasy. Schoenberg's masterpiece builds to a rapturous climax that culminates in a serene and utterly beautiful finish.
The safety and comfort of our audiences, artists and team remains our top priority. As we return to the concert hall we do so with additional safety guidelines in place. Tickets to these exclusive Sydney performances will be sold at a reduced capacity to accommodate socially distanced seating. For full COVID safe guidelines, please click here. 
Join us for our long-awaited return to the stage.
Mendelssohn 

(arr. strings) String Quartet in D Major, Op.44, No.1 

Schoenberg

Verklärte Nacht