A Little Lunch Music: Figaro for Winds - Australian National Academy of Music
Co-Artistic Directors Kathryn Selby AM and City Recital Hall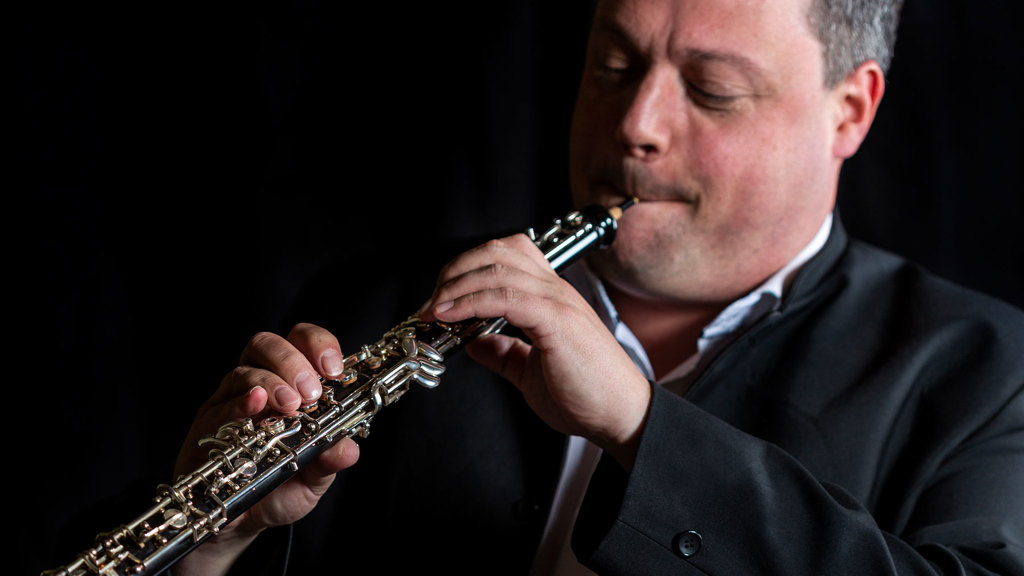 This event has been cancelled
Due to the increased rate in travel restrictions, Nick Deutsch has needed to return to Germany earlier than scheduled to be with his family, and the upcoming performance of A Little Lunch Music: Figaro for Winds on Thursday 19 March that he was scheduled to lead has been cancelled. The City Recital Hall box office will be issuing refunds. Your tickets will be automatically refunded to you by our Box Office team. 
Brighten your day with an hour of sublime music in the heart of the CBD. Sydney's favourite lunchtime concert series returns in 2020 with twelve uplifting concerts performed by Australia's finest artists.
Pick your favourite, or better yet, set yourself up for a year of beautiful musical lunchtimes with a five, eight or twelve-concert package. 
A surprising and delightful way to experience one of the most sublime operas of all time, this concert features Mozart's immortal music from The Marriage of Figaro transformed into a beguiling work for wind ensemble. The superb playing of the Australian National Academy of Music (ANAM) musicians, led by ANAM Artistic Director Nick Deutsch, will be enhanced by the narration of actor Bethany Simons, whose vivid stage presence will ensure you always know which of Figaro's many adventures the music is illustrating.
The Australian National Academy of Music is dedicated to the training of the most exceptional young classical musicians from Australia and New Zealand. It is a place where musicians fulfil their potential as music leaders, distinguished by their skill, imagination and courage, and by their determined contribution to a vibrant music culture.
Feel free to bring your lunch into the auditorium. Our Ground Level bar is stocked with a range of light meal options.
Take your pick from one (or all!) of the 12 events in our 2020 A Little Lunch Music series:  
Happy Birthday Beethoven – Tue 28 Jan 12:30pm
Elena Kats-Chernin In Conversation – Tue 25 Feb 12:30pm
Zeeko – The Whale and the Curlew – Thu 16 Apr 12:30pm
Ensemble Apex – Euro X – Thu 7 May 12:30pm
The Morrisons – Thu 4 Jun 12:30pm
Mucho Mambo – Thu 16 Jul 12:30pm
Beethoven's Violin – Mon 10 Aug 12:30pm
Miriam Lieberman Trio – Thu 3 Sep 12:30pm
Guitar Trek – Tue 13 Oct 12:30pm
1984! The Musical! – Tue 24 Nov 12:30pm
Kristin Berardi and Sam Anning – Thu 17 Dec 12:30pm
Details correct at time of publication
Mozart

The Marriage of Figaro arr. Wendt for wind octet

Oboe/Director

Nick Deutsch

Actor

Bethany Simons

Author

Phil Lambert

Oboe

Ennes Mehmedbasic

Clarinet

Cameron Smith

Clarinet

Jarrad Linke

Bassoon

Jye Todorov

Bassoon

Jack Cremer

Horn

Eve McEwen

Horn

Timothy Allen-Ankins

Double Bass

Benjamin Saffir