A Little Lunch Music: 1984! The Musical!
Co-Artistic Directors Kathryn Selby AM and City Recital Hall
Contemporary Music
Daytime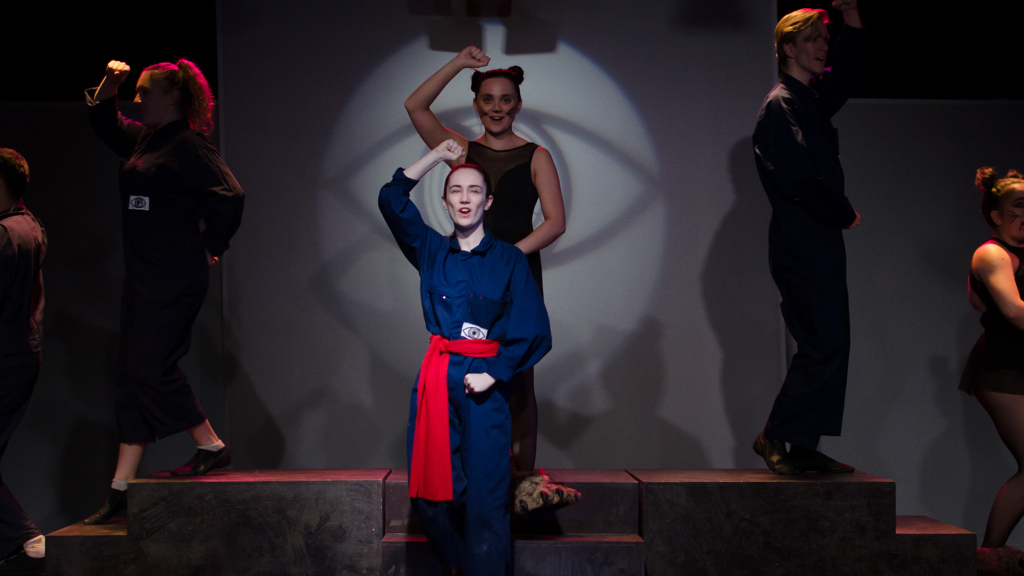 This event has been cancelled and will not proceed as scheduled. 
Brighten your day with an hour of sublime music in the heart of the CBD with Sydney's favourite lunchtime concert series.
Tap-dancing in torture chambers, rats with razzle-dazzle, Big Brother with even bigger star power –1984! The Musical! has it all! Join us on our dystopic romp: a light-hearted comedy in concert about totalitarianism, thought-police, surveillance states, and sex.
1984! The Musical!, which enjoyed its independent theatre debut at the New Theatre earlier this year, returns to the Sydney stage in a shorter, sharper (but no less devastating) concert version for A Little Lunch Music.
This brand new Australian musical serves as a timely reminder that ignorance is strength, freedom is slavery, and (most importantly) comedy is tragedy. 
Will Winston start a revolution, or will he yield to his oppressors? Either way, he'll sing while trying! There's never been a better time for an all-singing, all-dancing celebration of Orwell's masterpiece, with today's rise of populism, alternative facts, and Nineteen Eighty-Four now being in the public domain. 
Taking Orwell's classic soul-crushing tale, and adding toe-tapping tunes, 1984! The Musical! is Nineteen Eighty-Four like you've never seen it before! 
Pop open the Victory Gin and grab your tickets to this one-off lunchtime concert performance of 1984! The Musical! It's double-plus-good! 
Feel free to bring your lunch into the auditorium. Our Ground Level bar is stocked with a range of light meal options.
Details correct at time of publication
BEFORE YOU ARRIVE AT CITY RECITAL HALL, FAMILIARISE YOURSELF WITH OUR NEW VENUE PROTOCOLS.
Please do not attend this event if you are feeling unwell. If you have tickets and are no longer able to attend:
View our updated Terms & Conditions 
Visit www.health.gov.au for the latest advice and information about COVID-19
Contact the Coronavirus Information Line 1800 020 080 for any health enquiries

As a COVID-19 tracing protocol, we are collecting contact details for all ticket buyers at the point of purchase, including email addresses and phone numbers. Your information will be stored securely and only used for the purpose of COVID-19 contact tracing unless you have specified you also wish to receive promotional content.  
Co-writers

Diana Reid
Tom Davidson McLeod

Composer

Riley McCullagh