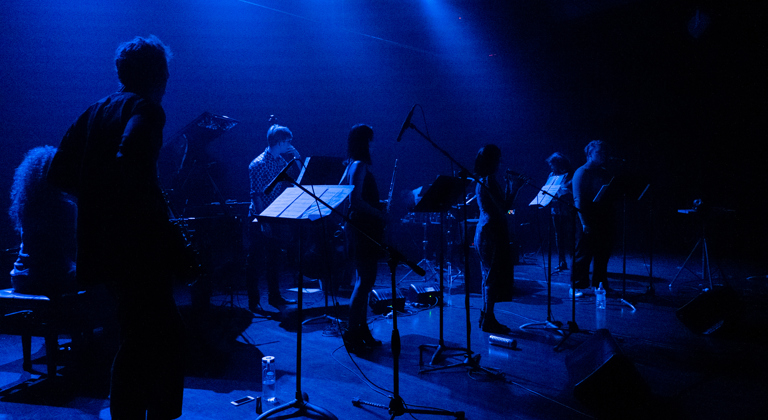 UNSW New Music Collective
Auditorium / 5.30pm - 6.30pm
A thrilling, genre-bending performance event from the electrifying UNSW New Music Student Collective led by internationally-acclaimed pianist Sonya Lifschitz, to inspire and provoke new  ways to engage with and enjoy the music of our time. Featuring powerful, dynamic and radical works by Frederic Rzewski, Louis Andriessen, Pauline Oliveros, Steve Reich, Vincent Plush, George Lewis, Kaija Saariaho and others, this programme affirms that music making is a profound collective experience that speaks to freedom, choice, social responsibility, defiance and play.
Showcasing some of the brightest young stars among the UNSW musical community, this concert is guaranteed to excite, enliven and thrill, and occasionally challenge and confront. 
Program current at time of publishing but may be subject to change.
Buy Tickets
EP Home Page
Program
Louis Andriessen

Workers Union

Erik Griswold

Action Music II

Steve Reich

Electric Counterpoint

Robert Davidson

Music Is the Art of Agony

Robert Davidson

Not Now...Not Ever

Robert Davidson

General, What About If The...

Vincent Plush

Facing the Danger
Program current at time of publishing but may be subject to change
Artists
Caroline Kwan

flute

Tomas Ford

double bass

Alistair Johnson 

saxophone

Budwini Madagammana

voice

Kit Spencer

voice

Luke Gerber

electric bass

Sonya Lifschitz

piano/director
With special guests
Manolete Mora and Jack Powell

percussion

John Napier

cello