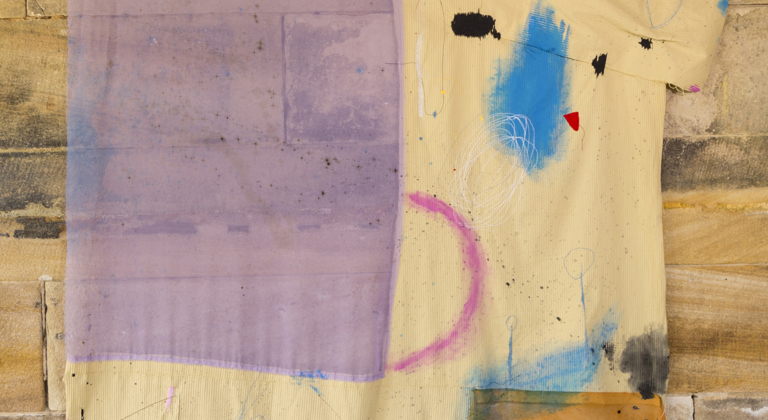 The Exhibition Project Artist: Yeliz Yorulmaz
Yeliz is a Sydney based emerging artist who has studied Psychology and Fine Arts in Turkey. Her artworks are handmade using mixed mediums, she creates vivid and quirky scenes exploring both femininity and modern culture.
She uses an array of materials; from fabrics, magazine cut-outs, paper and thread to create her artworks. She enjoys the process of creating, particularly the process of sewing by hand. She often sews through her artworks using a symbolic 'road' or 'path' motif. The busy paths lead the eye across her artwork in a hap-hazard fashion. Yeliz enjoys making the often random qualities of her work seemingly coherent through her sewing lines. Yeliz takes inspiration from her daily encounters and the work of Mathew Barney.

Yeliz Yorulmaz is exhibiting at the City Recital Hall as part of the third Exhibition Project of 2019.
For all enquiries and purchases please contact the City Recital Hall Box Office on 02 8256 2222 or email info@cityrecitalhall.com
The Exhibition Project is supported by the City Recital Hall Encore Circle


VIEW ROOM SHEET