Auditorium / 7.30pm - 9pm
Miniature meets Monumental
Legendary Singaporean pianist Margaret Leng Tan has been hailed as the 'diva of avant-garde pianism' (The New Yorker) and the 'queen of the toy piano' (The New York Times). Renowned for her stunning interpretations of American pioneers John Cage and George Crumb, Ms. Tan makes her Sydney debut with Miniature meets Monumental, performed on piano, toy piano and all manner of toy instruments and toys.  

Henry Cowell's monumental piano cluster pieces are heard alongside the delicate tones emanating from a hand-cranked music box in Phyllis Chen's Carousels. Toby Twining's An American in Buenos Aires for toy piano and piano is a nod to Gershwin's symphonic masterpiece. Toys abound in Old Mac'sYellow Submarine by Erik Griswold and Raphael Mostel's Star Spangled Etude; a jack-in-the-box literally pops up in James Joslin's Für Enola. Who would have thought toys could provoke such musical mayhem?

The evening's highlight is the Australian premiere of Metamorphoses (Book 1), Ten Fantasy-Pieces (after celebrated paintings) for Amplified Piano by George Crumb, written for Margaret Leng Tan. This is Crumb's first major piano cycle since his groundbreaking Makrokosmos series of the 1970s and like the Makrokosmos, it requires the pianist to be a virtuoso not only at the keyboard but playing inside the piano and vocalizing as well. 
 
Music, theater, comedy, performance all merge in Miniature meets Monumental, an event of maximal contrasts where the toy piano holds its own against its behemoth counterpart.
Program current at time of publishing but may be subject to change.
Buy Tickets
EP Home Page
The diva of avant-garde pianism 

The New Yorker 
"Metamorphoses" felt intensely probing and often incantatory, as if conjuring up whole new worlds from the dark, elusive depths of the paintings. Tan played through them as if the fate of the world depended on it and navigated the battery of instruments...with extraordinary focus — winning a sustained standing ovation for herself and for the composer.

The Washington Post
Program
Henry Cowell Tides of Manaunaun
Henry Cowell Advertisement
Toby Twining An American in Buenos Aires*
Phyllis Chen Carousel 
Phyllis Chen Cobwebbed Carousel* (video by Rob Dietz) 
James Joslin Für Enola
Erik Griswold from Old MacDonald's Yellow Submarine*
Ralph Mostel Star-spangled Etude ("Furling Banner")*

Interval - 15 minutes 
George Crumb Metamorphoses (Book 1)* Ten Fantasy-Pieces (after celebrated paintings) for amplified piano, toy piano, auxiliary percussion, voice
Black Prince - Paul Klee
The Goldfish - Paul Klee
Wheatfield with Crows - Vincent Van Gogh 
The Fiddler - Marc Chagall 
Nocturne: Blue and Gold Southhampton Water - James McNeill Whistler
Perilous Night - Jasper Johns 
Clowns at Night - Marc Chagall
Contes Barbares - Paul Gauguin 
The Persistence of Memory - Salvador Dali
The Blue Rider - Vasily Kandinsky 
*Written for Margarent Leng Tan  
Program current at time of publishing but may be subject to change
Artists
Margaret Leng Tan

Piano, toy piano, toys, sound objects
Artist Bio
Singaporean pianist Margaret Leng Tan is one of the most highly regarded performers in American experimental music. Tan, whose work embraces theatre, choreography, performance, has been called the "diva of avant-garde pianism" by The New Yorker. She is renowned as a pre-eminent John Cage interpreter (her mentor of eleven years) and for her performances of American and Asian music that transcend the piano's conventional boundaries. As one of George Crumb's favourite performers, Tan's DVD recording of his Makrokosmos I and II has come to be regarded as a performance manual for pianists. In 2015-17 Crumb composed Metamorphoses, Book I (Ten Fantasy-Pieces after Celebrated Paintings) for Tan and she premiered the work to critical acclaim at major venues and festivals in Europe and the United States during 2017-18.

The first woman to graduate with a doctorate from Juilliard, Margaret Leng Tan has since been hailed as "the queen of the toy piano" (The New York Times) and "the toy piano's Rubenstein" (The Independent, UK). In her groundbreaking 1997 recording, The Art of the Toy Piano (Point Music/Universal), she transformed a humble toy into a real instrument becoming the world's first toy piano virtuoso. Her subsequent toy album, SHE HERSELF ALONE: The Art of the Toy Piano 2, was released as a Mode Records CD/DVD. Evans Chan's film, Sorceress of the New Piano: The Artistry of Margaret Leng Tan, was nominated for "Best Music Documentary" at the American Film Institute/Discovery Channel's SilverDocs (now a Mode DVD). In 2015 Tan was awarded the Cultural Medallion, Singapore's highest honour for artists.
To find out more about Margaret Leng Tan visit margaretlengtan.com or find her on Facebook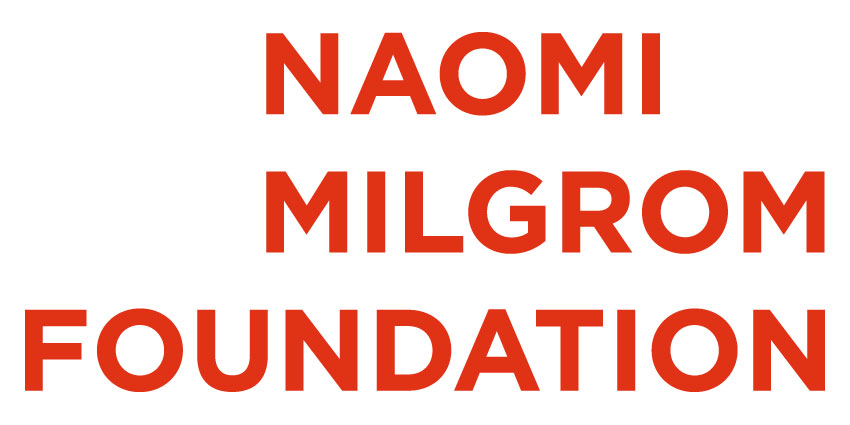 Margaret Leng Tan's performance at Extended Play has been made possible through the generous support from Naomi Milgrom Foundation